Ocean Reef Resort North Tower is the perfect oceanfront destination for your family's Myrtle Beach vacation. Ocean Reef Resort North Tower is conveniently located amongst other family friendly vacation resorts as well as close to many child friendly activities and restaurants. The condos of this oceanfront resort have every amenity you need to enjoy a beach vacation with the comforts of home. Stock your Ocean Reef Resort North Tower condo's full-sized refrigerator with all of your favorite sandwich fixings and beverages to take a picnic with you to the beach. Serve up your group's favorite meal while you watch the game on a flat screen CCTV from the comfort of your Ocean Reef Resort North Tower's condo's dining table and couches. After a day of fun and sun by Ocean Reef Resort North Tower's oceanfront pool or at the beach, freshen up your beach towels in your rental condo's washing machine and clothes dryer.
Every member of your group, no matter the age, will find activities at the Ocean Reef Resort North Tower to fill their Myrtle Beach vacation full of fun memories. Start your day off with a breakfast on your condo's balcony while you watch the waves of the Atlantic Ocean roll into the sandy beach below. Or leave the cooking to someone else and enjoy Ocean Reef Resort North Tower's extensive breakfast buffet which includes made to order omelets and fresh orange juice. The kids will love to splash around in both the indoor kiddie activity pool and outdoor water park complete with winding waterslide. Spend your days choosing between the oceanfront pool and expansive pool deck or stretching out on the wide sandy beach. There are many fun Myrtle Beach activities just out the doorstep from Ocean Reef Resort North Tower, but you may never want to leave the resort.
Property Location
Location: Oceanfront
Area: Myrtle Beach
7100 North Ocean Blvd
866-878-2720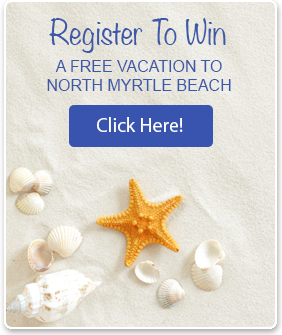 Disclaimer
Myrtle Beach Vacation Rentals is not affiliated with onsite management or the HOA of this complex.