Ocean Reef Resort North Tower-- Oceanfront Myrtle Beach Condos by Elliott Beach Rentals
Ocean Reef Resort is an oceanfront Myrtle Beach resort located between 71st and 72nd Avenues North. What a beautiful stretch of beachfront that runs behind this resort. There is a most inviting water play area for the children, an on-site restaurant for your convenience, and spacious accommodations for your comfort. Ocean Reef Resort North Tower is in a delightful section of Myrtle Beach, South Carolina.

This oceanfront Myrtle Beach resort has a wonderful pool deck that boasts oceanfront water amenities and covered water recreation. The kiddie water park features giant tiki men amid a cluster of palm trees, a giant water bucket, a sea serpent waterfall, and water fountains. The oceanfront pool deck at this Myrtle Beach resort has a sparkling blue swimming pool, hot tubs, and a tiki bar and is bordered by a beautiful oceanfront lawn. There is a covered pool deck at Ocean Reef Resort North Tower that features a covered water play park for kids that includes buckets that dump water and mushroom waterfalls. It is surrounded by a lazy river with a waterfall. There is also a covered swimming pool at this Myrtle Beach resort and a sauna for your utmost relaxation.

Accommodations at Ocean Reef Resort North Tower include three-bedroom, two-bath condominiums. Ideal for larger families and golfers, these spacious accommodations can sleep 10 people. These Myrtle Beach rentals include a well equipped kitchen, washer/dryer unit, and a balcony with a terrific ocean view. These non-smoking units are beautifully furnished and decorated. Your family or friends will feel right at home in these Myrtle Beach condo rentals.

This Myrtle Beach resort is full of amenities and conveniences, such as a fitness room and game room. It is also a Myrtle Beach resort that is closely located to shopping, dining, live entertainment theatres, and Myrtle Beach amusements and attractions. Everything is at hand when you spend your Myrtle Beach vacation at Ocean Reef Resort North Tower.
Property Location
Location: Oceanfront
Area: Myrtle Beach
7100 North Ocean Blvd
866-878-2720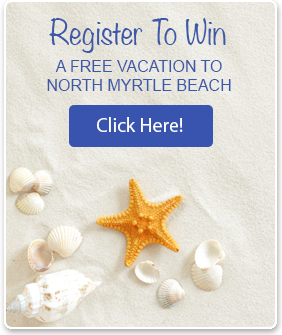 Disclaimer
Myrtle Beach Vacation Rentals is not affiliated with onsite management or the HOA of this complex.